morrow-frankfurt.de
Contact
DE
Right in the city centre with an unobstructed view of the Rothschild Park and the skyline, this building offers the best location for your business. With high-end fittings and generous proportions, its keen eye directed towards the horizon, the MORROW appears confident and modern. While rooted in the here and now, it's ready for the future of a new tomorrow.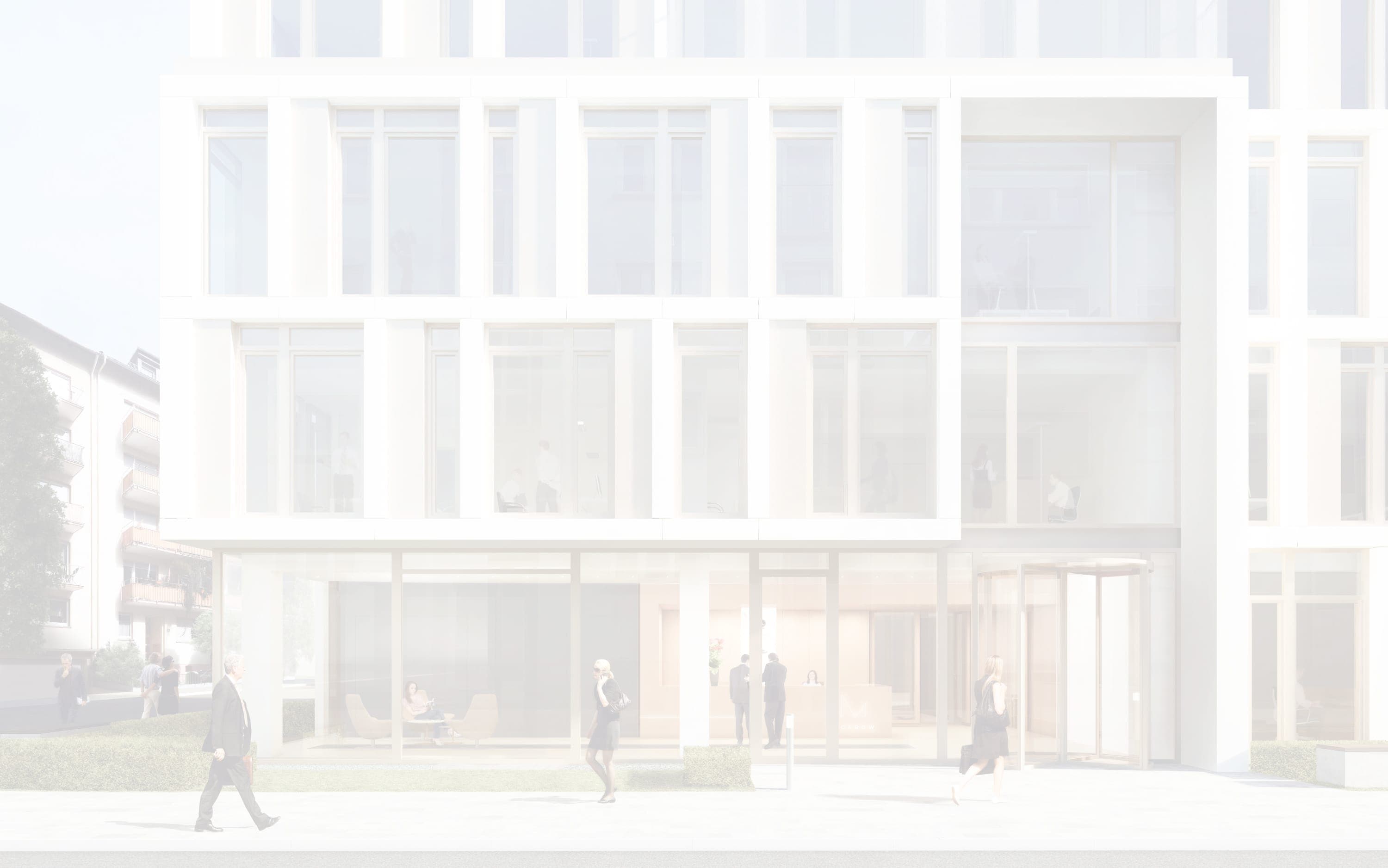 Stylish modernity.
The attractive, timeless architecture by meyerschmitzmorkramer, combined with state-of-the-art fittings, offers a lot to help you feel comfortable in the perfect Westend location. Floor-to-ceiling windows, rooms that are flooded with light, modern amenities such as blanket WLAN coverage, outdoor work stations and electric charging points, flexible interior design, an attractive external façade with green terraces, plus unparalleled open views of the Frankfurt skyline to the south.
Upmarket, high-profile, versatile.
Frankfurt am Main came in 7th place in the annual Quality of Living City Ranking by Mercer, one of the world's biggest recruitment agencies, in 2019. That means that the city, which has a global reputation for trade fairs, is actually ahead of metropolises such as Geneva, Copenhagen and Sydney. Very few other cities manage to combine the finest lifestyle culture with international business opportunities in such a playful way.
Highlights.
A view of the skyline from the 4th floor upwards
Seven terraces
Outdoor work stations
Efficient floor plan design
Ready for the future?
Yesterday was once tomorrow. Don't wait any longer to contact us. We look forward to showing you more of this building.
Contact