bauwerk.de
Contact
DE
Contemporary high-rise living with striking architecture. The 200 owner-occupied flats in the Europaviertel development are distributed over 21 floors. A concierge is available in the lobby for residents.
The different heights in the building subtly match the surrounding developments and blend harmoniously into the environment. At the same time, the various levels create a plasticity in the façade, which has a particularly lively effect in the interplay of light and shadow.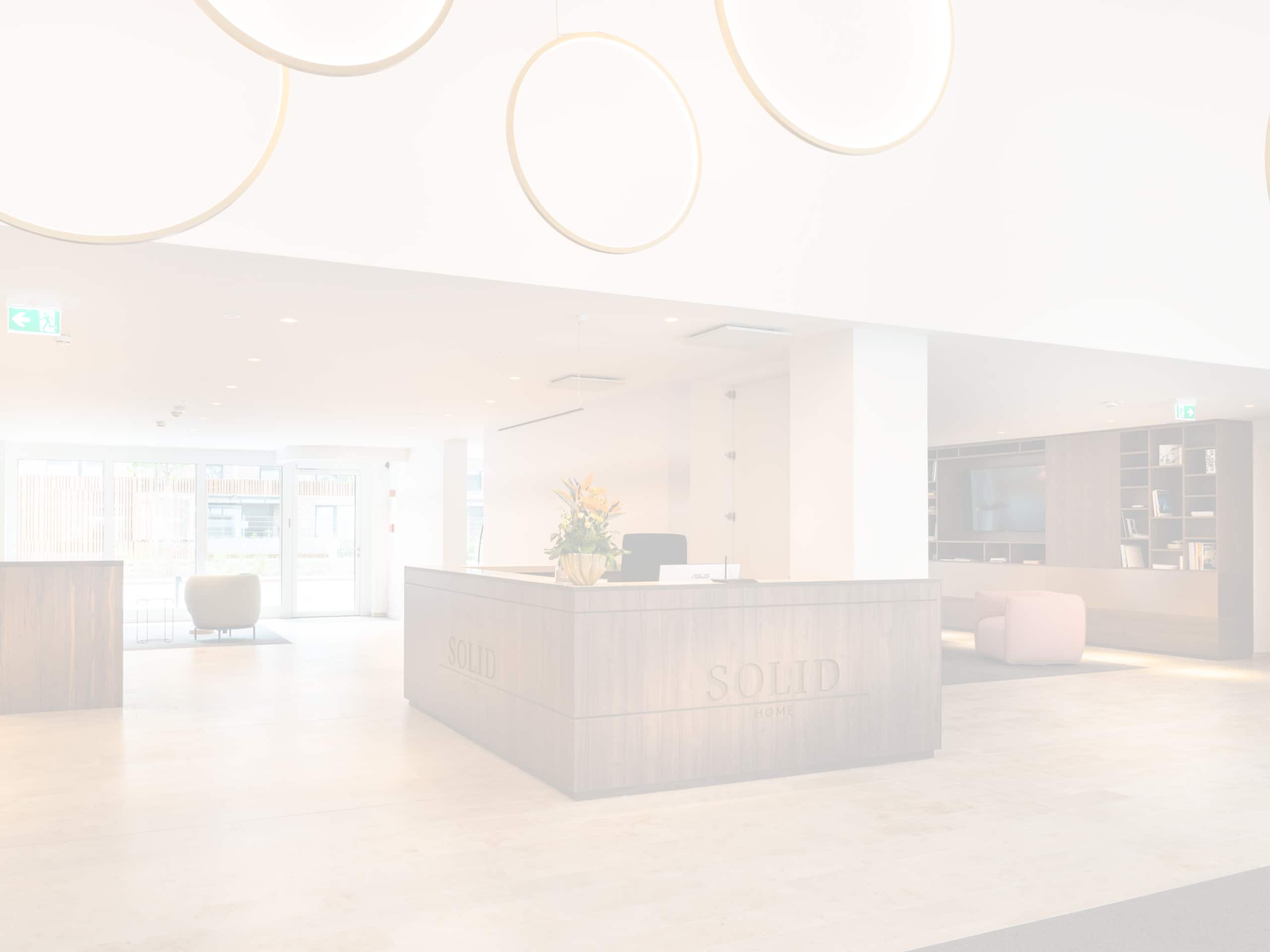 Living beyond the zeitgeist
The building's quality reveals itself in multiple ways – both outside and inside. For a quality of living that lasts and intensifies beyond fleeting trends. Day after day.
Openness, spaciousness and intelligent room planning offer plenty of freedom for individual living ideas. The flats are designed in such a way that they not only meet the functional and aesthetic standards of our time, but offer real added value. Each of them is a safe haven with a distinctive presence.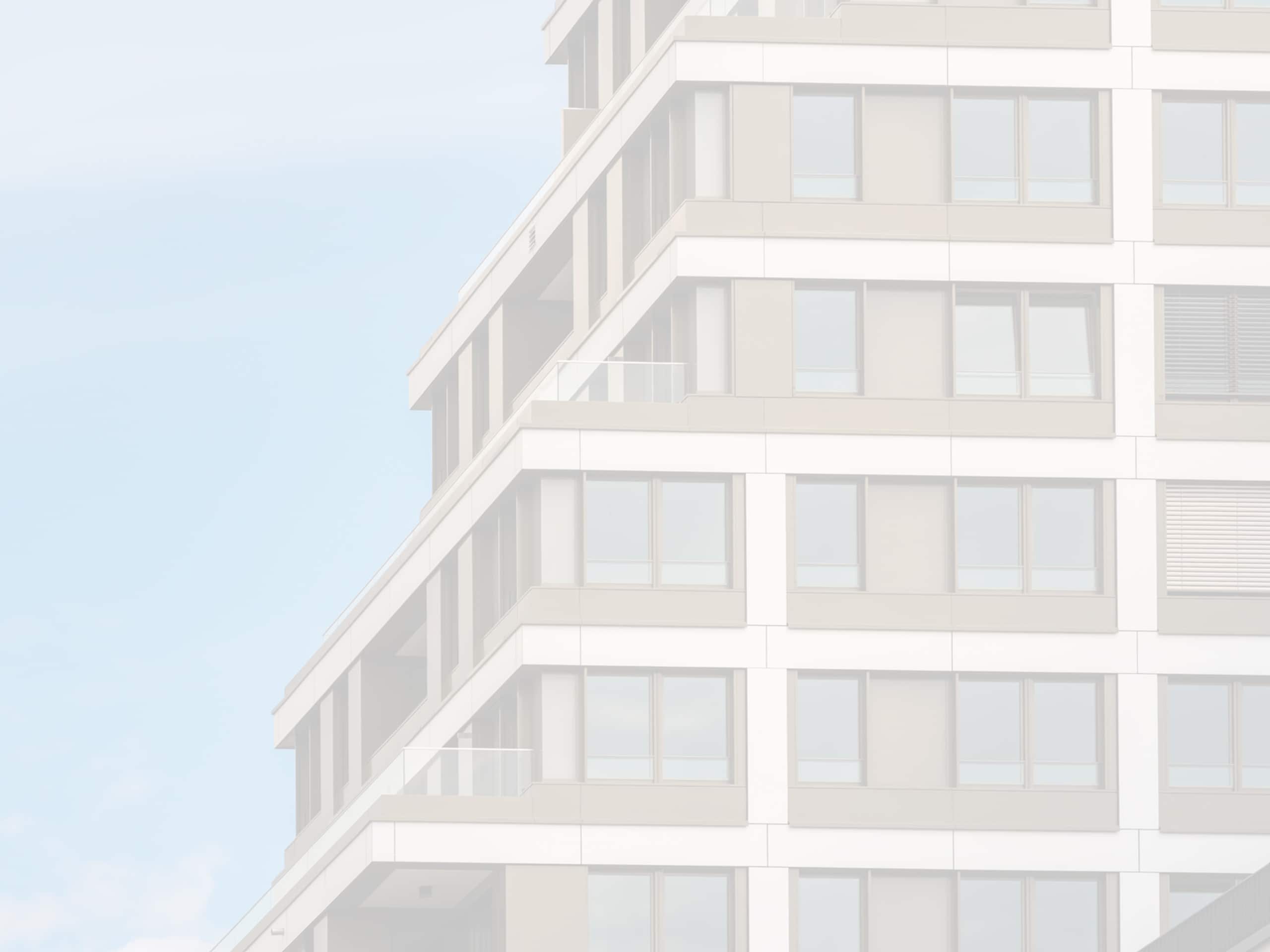 Outstanding views
Fascinating sight lines and inviting loggias and terraces are the characteristic attributes that define almost every type of housing in SOLID Home. As the building is higher than the surrounding buildings, there is nothing to obstruct the breathtaking panorama of the Taunus or the Frankfurt skyline.
The inner courtyard, which has been designed by landscape architects, is a precious small oasis. As well as their own private open spaces, it offers all residents a calm place with a pleasant atmosphere where they can spend time away from the hustle and bustle of everyday life.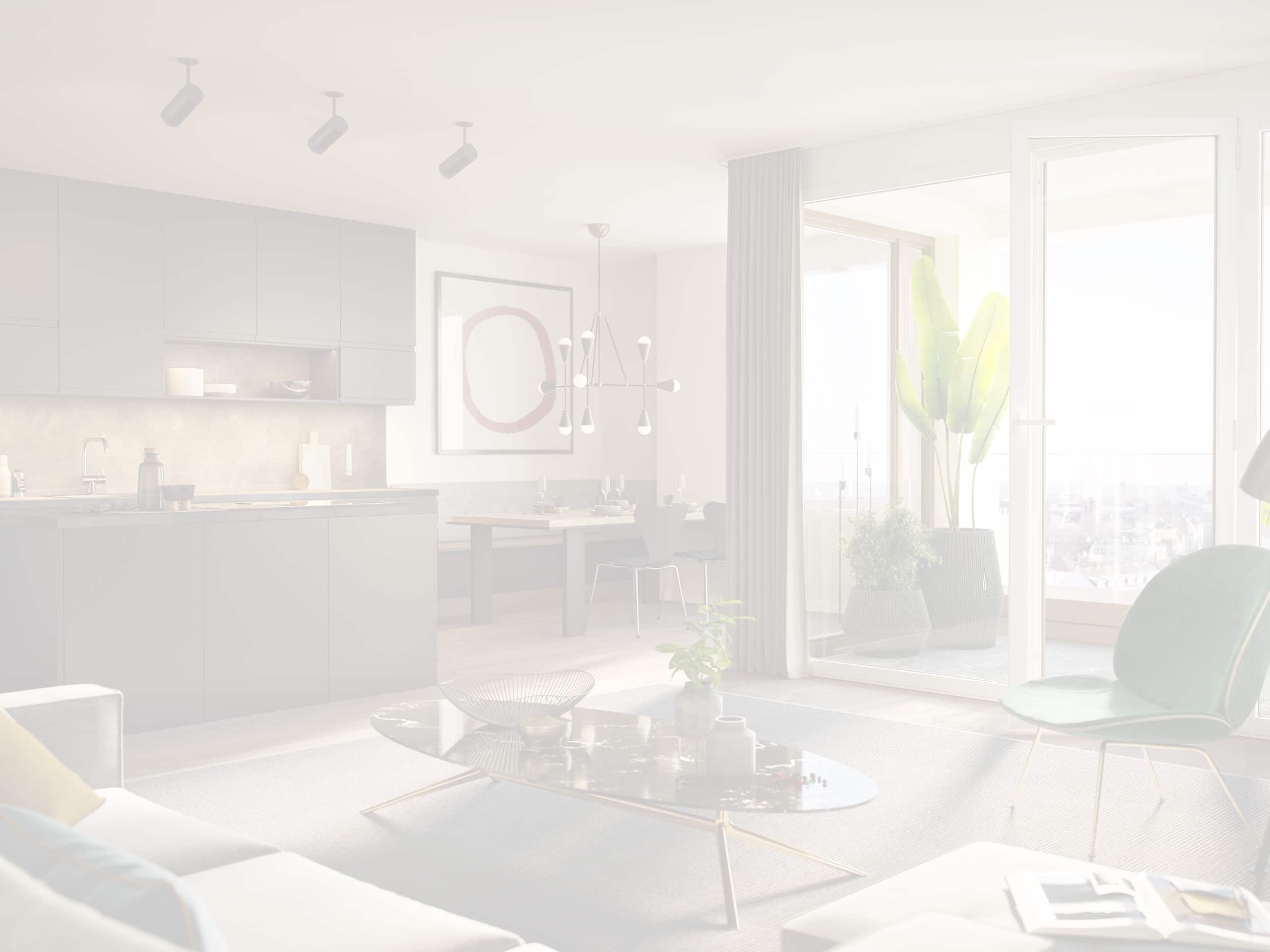 Our branch and representative
In the lobby you can enjoy a pleasant and comfortable atmosphere with attentive service. The concierge is unmissable behind the desk as the first point of contact for residents. He looks after everyday concerns and more and can be contacted on site and online.
SOLID Home offers a wide range of amenities. Its stated aim is to make living within and outside one's own walls as comfortable as possible, and thus to increase the quality of the living environment.
Added value that is
fit for the future
and sustainable
A smart home system that can be controlled via a tablet or via a smartphone while out and about offers futuristic levels of comfort. E-bike sharing and charging points for electric vehicles add sustainable mobility to the services available in the building.
SOLID Home is a joint project of Bauwerk Capital GmbH & Co. KG and Red Square GmbH.
This partnership brings together many years of experience in the realisation of real estate projects and a shared understanding to generate added value.
The practised objective is to make SOLID Home a property that offers quality and security for buyers.
Bauwerk Capital is responsible for product development, marketing and sales and provides prospects and buyers with customer-oriented advice throughout all stages of the purchase.
Red Square is in charge of technical project management and the organisational supervision and processing of the building site.
Photos: ©Henning Kreft