Contact
DE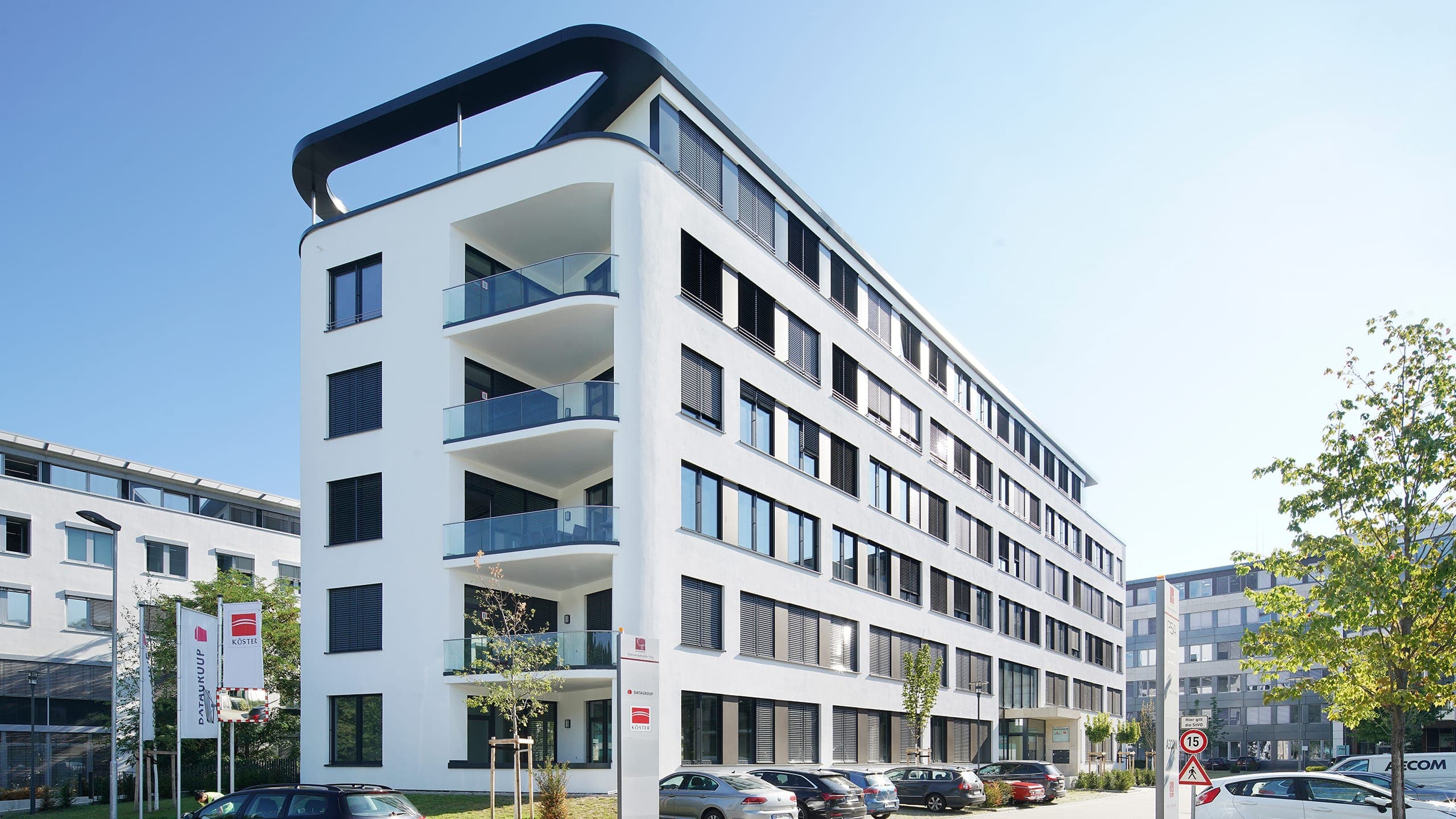 New construction
in
Siemensstraße
Neu-Isenburg
The third section of the "Der Dornhof" building ensemble, G4, was completed at the end of 2019.
The building is located on Siemensstrasse between buildings G2 and G3 and is distinct in appearance with a lighter façade. Just like its two neighbours, it has five full floors and a mezzanine, as well as a basement-level floor with an underground garage.
The building's architectural details include an extended ground floor which allows for a range of versatile uses, and a curved shape in harmony with Siemensstrasse.
Phase G4 has been awarded a platinum certificate by the German Sustainable Building Council (DGNB) (Green Building Standard). The technical features include heated/chilled ceilings sails (adjustable for each room), raised floors, a minimum of 3.10 m in the offices, CAT-7 cabling and a fibre optic connection, windows that open and exterior sun shades. There are also balconies/terraces on all floors, attractive exterior grounds, and a large number of parking spaces right on the premises. Optimal room depths and a planning grid of 1.35 m ensure very good room efficiency that can meet a variety of preferences for the perfect office arrangement.
Tenants already in the building include Datagroup Frankfurt GmbH, an IT service provider, the Rhine-Main branch of the construction company Köster GmbH as well as another branch of the technology forge Racyics GmbH. Around 810 m² of space is still available to rent. Please contact us if you are interested.